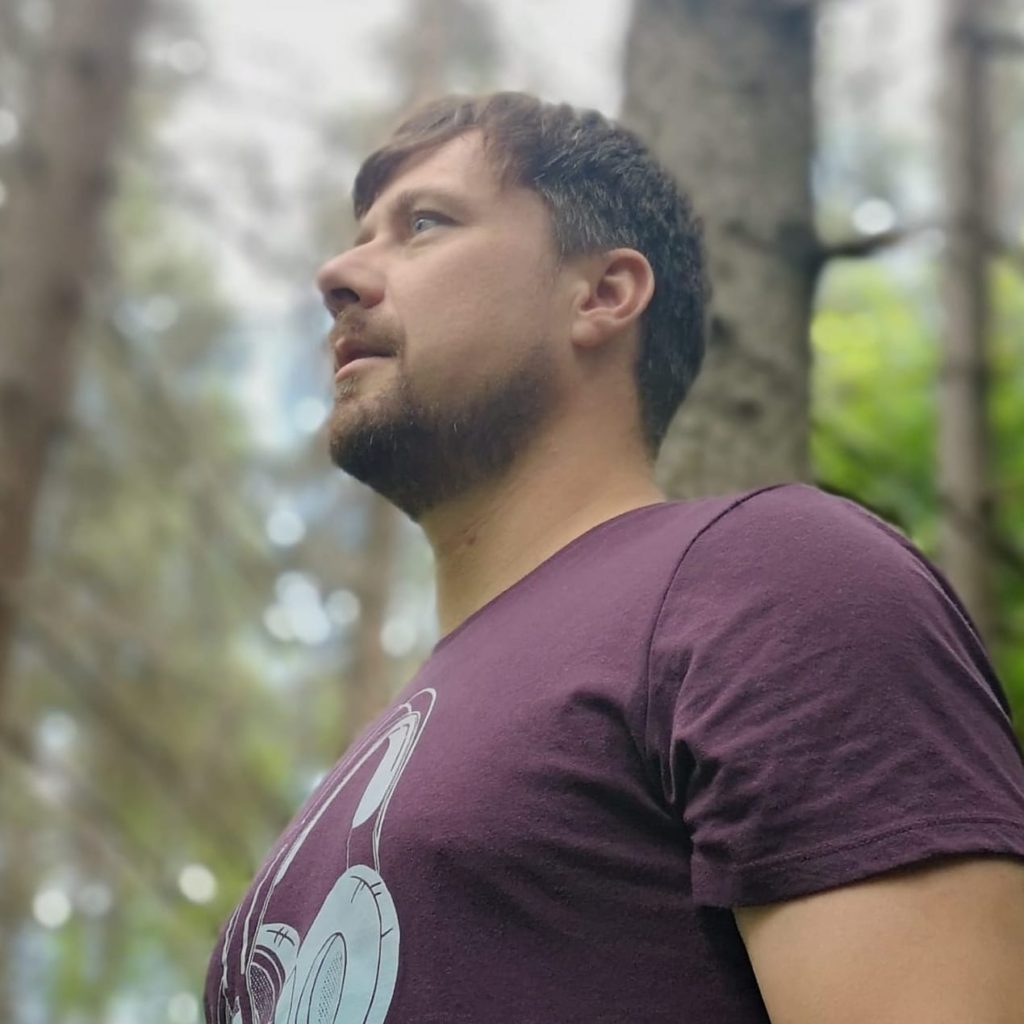 Moons Over Mars is the alter-ego of Canadian multi-instrumentalist and producer, Daryl Wilson.
"Emotion is at the core of everything I create. If the music doesn't make you feel something then I'm not doing my job."
Daryl's first "gig" was at the age of four when he was asked to play a song in church.
"Piano always just made sense to me. Low notes are at the bottom, high notes are at the top. Simple."
Although technically classically trained, Wilson got kicked out of Royal Conservatory lessons when at the grade 5 final exam it became apparent that he had no idea how to read music. The uncanny ability to play Bach, Mozart and Vivaldi entirely by ear baffled his teachers and they decided it was pointless to teach him anymore.
Daryl frequented keyboard stores and a local recording studio and became obsessed with synthesizers and recording. He got his first synth at age 15, an Atari computer and a cassette recorder and began making his own music. After picking up the guitar, drums and saxophone, he also played in several bands during and after high school.
This led to producing for other artists and Wilson was taken on as a producer/engineer at MuzikHaus Records where he honed his craft.
As a producer Daryl has had the pleasure of working with many wonderful artists like his other band, the synthpop-duo, Purlieu, Mike Edel, Jesse Peters, Tobey Kai, Zac Parkinson, Kelsey Anne, and many more. He's also has had award winning remixes for Linkin Park, Lights, Shiny Toy Guns, Breathe Carolina, as well as commercial placements with KFC.